We stream royalty-free music to shops throughout the UK through our exclusive private-access internet radio stations. Why do this? Because it means shopkeepers, barbers and small business owners won't have to pay PRS fees any more. 
We offer several different genres to tune into, we stream 24/7 (including all public holidays) and we never play the same song twice in one day. We offer all of this for just £3.99 a month – which means if you're currently paying for PPL and PRS licences you can expect to save over £200 a year.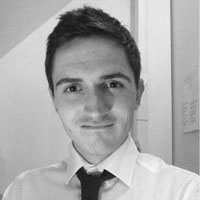 Nathan O'Donnell
Founder
"I wanted to put an end to cheesy royalty-free music being the only alternative to paying PRS fees, so I connected with aspiring new artists who wanted their music playing in UK shops. The next step was tackling the outrageous prices people were charging for royalty-free CDs and turning the idea into a streaming service."